It seems like this year is flying by! We are already in April planning for Easter dinner and dreaming about Spring. I am feeling very jealous as I watch the UK and parts of the US with their blooming flowers and trees! I don't think we will see that in Toronto until May.
Until then, we can dream about all of these pretty favourites inspired by Easter & Florals!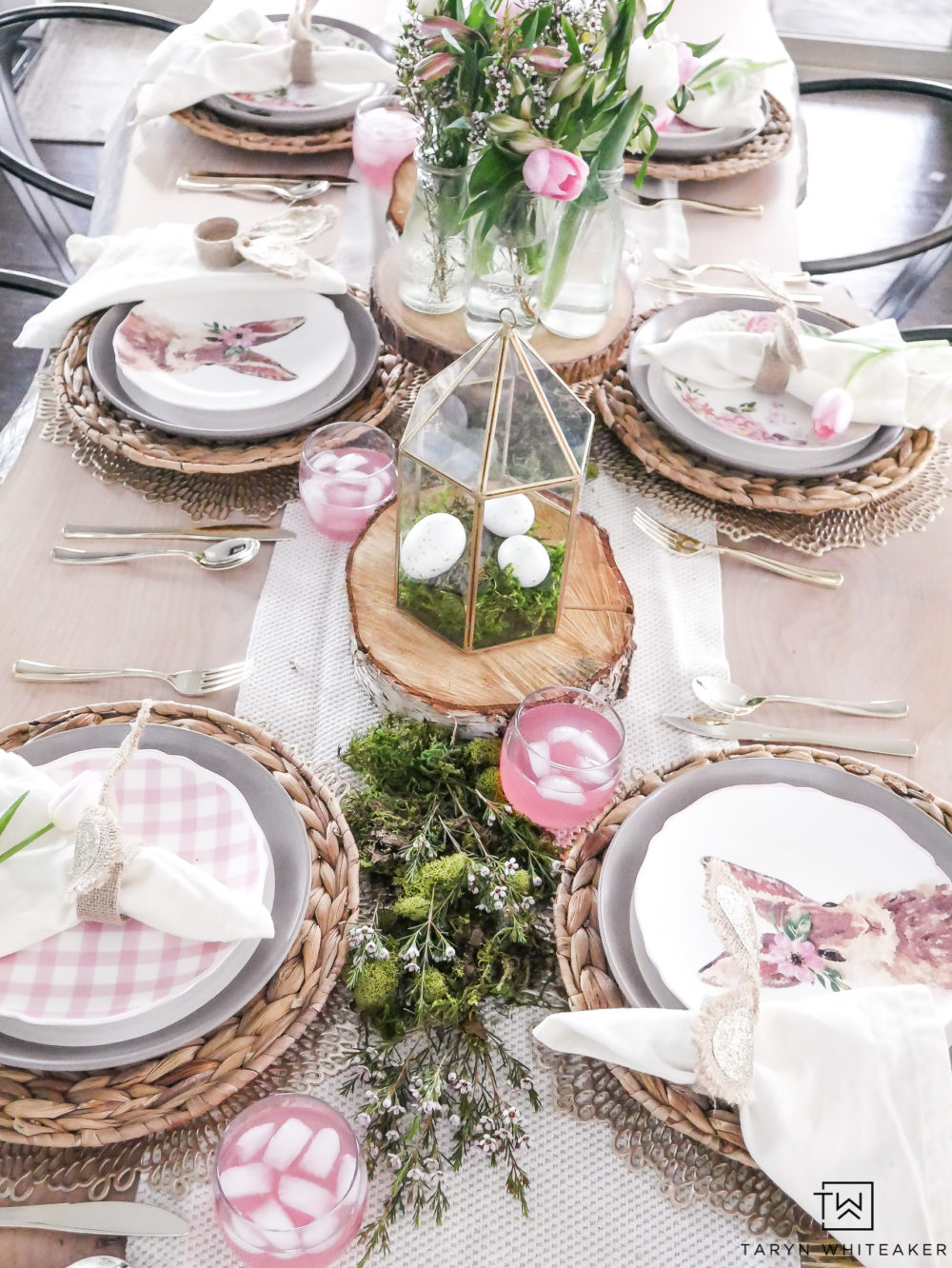 Pink and Green Easter Table from
tarynwhiteaker.com
This is such a beautiful table setting that is definitely inspiring my Easter table setting plans! I love the whimsical little bunny plates with flowers.
Strawberries and Cream Brioche Buns from
thevanillabeanblog.com
When I think of Easter, I think of all of the delicious treats to enjoy, and I think this looks like such an incredible breakfast treat to enjoy over Easter weekend!
From
ninahendrick.com
via
decoreditor.com
This is more Spring inspired rather than Easter, but I love the spring branches, woven bag and the tin and clay pots used!
I thought this idea for a Grown Up Easter Basket was a very cute idea! Filling it with nice chocolates, flowers, a few beauty products - sounds perfect to me!
I was more inspired by the cute topping than the actual cheesecake but the whole thing looks delicious! I love finding new ways to decorate a cake, and for Eater I think this is a perfect solution!